Aloe vera - Barbados aloe & pot cover combination
Buy all 1 items for the combination
Sub Total: £11.99
Promotions: -£1.80
Unavailable

Total: £10.19
Position: bright but indirect light
Soil: good potting compost, well drained
Rate of growth: slow
Flowering period: early summer generally
Hardiness: tender (indoors only)
Current height: approximately 30cm (including pot)
Pot covers: comes with 14cm White terrazo cube planter.

Often known as Aloe barbadensis, the first aid plant or medicinal aloe, for years it has been grown for it's healing properties, now often being used in cosmetics and alternative medicine. An evergreen succulent with fleshy leaves and thick serrated edges grows from a stemless rosette. This low maintenance houseplant can, if you are lucky produce a greenish/yellow tubular flower in early summer, but really it is the simple striking leaves that it is grown for in the home.


Home care: Water moderately when growing, and sparingly when dormant through the winter months. Feed with a balanced liquid fertiliser 2-3 times during the growing season.
items included (click on thumbnail for more info)
Plant
Price
Qty.
Availability
Total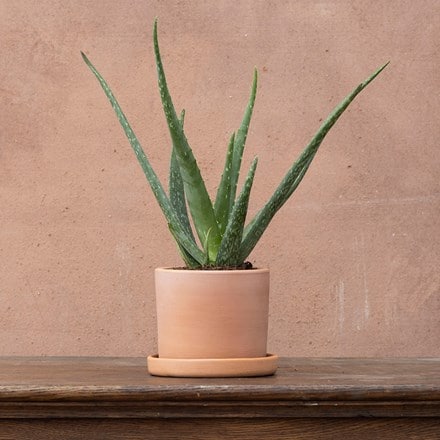 Price

Qty

1
in stock

Total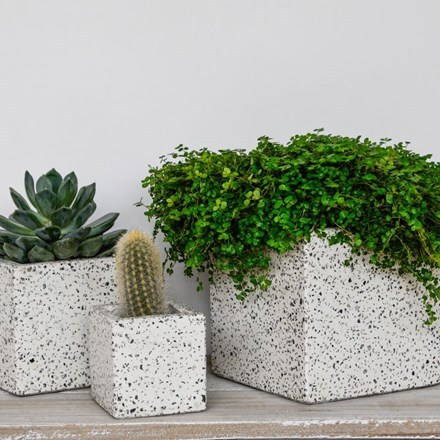 Price

£0.00

Qty

0 (unavailable)
sold out

Total

£0.00