Asparagus setaceus - asparagus fern plumosus & pot cover combination
Buy all 2 items for the combination



Position: bright, indirect light
Soil: fertile: good potting compost
Rate of growth: average
Hardiness: tender (indoors only)
Current height: approximately 30cm (including pot)
Pot cover: Includes a 14cm pot cover

Often (incorrectly) referred to as a fern, this is an elegant plant, with slender stems and near horizontal spreading frond-like branches. Initially bushy, the stems become more tendril-like as the plant matures, and it is then that you can see that it is actually a twining climber. Add a touch of style to your home with this bright white pot cover. Made from sturdy plastic, the pot has no drainage holes, making it ideal for use on table tops, shelves, worktops etc without any worries about leakage.
It also acts as a reservoir for any overflow after watering, letting your plant drink as and when it needs to.


Home care: Water regularly in the growing season - less in winter and in areas of low humidity, mist the leaves with water on a regular basis, or place the pot on pebbles in a tray filled with water. Maintain temperatures above 10°C in winter and avoid summer temperatures above 25°C. Repot in spring when the plant becomes root-bound.


items included (click on thumbnail for more info)
Plant
Price
Qty.
Availability
Total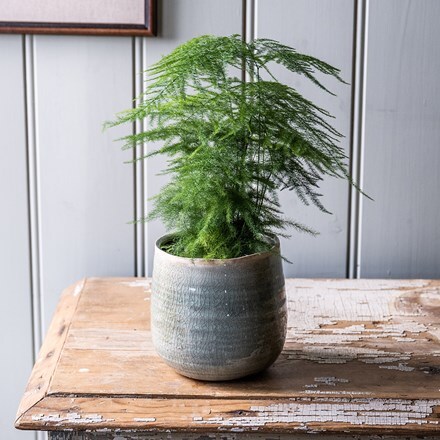 Price

£9.99

Qty

1
in stock

Total

£9.99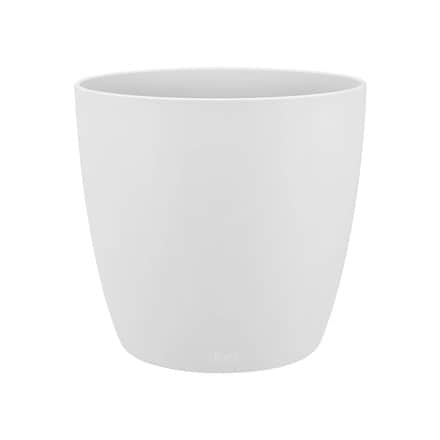 Price

£3.49

Qty

1
in stock

Total

£3.49