Cymbidium erythraeum - Indian cymbidium orchid & pot cover combination
Buy all 1 items for the combination

Position: bright but indirect light
Soil: fertile: good potting compost
Rate of growth: average
Hardiness: tender (indoors only)
Current height: approximately 70cm (including pot)
Pot cover: Includes a 16cm pot cover

This elegant and smaller-growing species orchid is a rare and beautiful thing. It produces long, slender, occasionally spotted leaves, amongst which tall stems arise bearing slender-petalled greenish brown and red-spotted flowers. It will make a great gift and is perfect for the orchid enthusiast.


Home care: This orchid prefers cooler growing conditions, between 10-14°C in the winter, and below 30°C in the summer in a well lit place, with good ventilation but not in full sun. Let the compost dry out slightly on the surface before watering with tepid soft water, or rainwater, allowing any excess water to drain away and then remove - don't leave the plant sitting in water. Feed through the summer with an orchid feed. The leaves may have some spotting, and as it grows, it may produce some roots outside the pot, but these are completely normal so nothing to worry about. Once the flowers have finished, cut back the flower spikes to the base.
items included (click on thumbnail for more info)
Plant
Price
Qty.
Availability
Total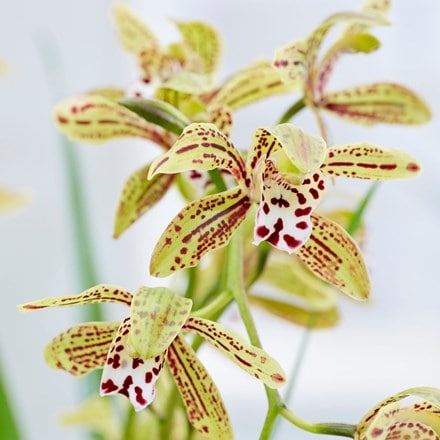 Price

£0.00

Qty

0 (unavailable)
available to order from spring 2021

Total

£0.00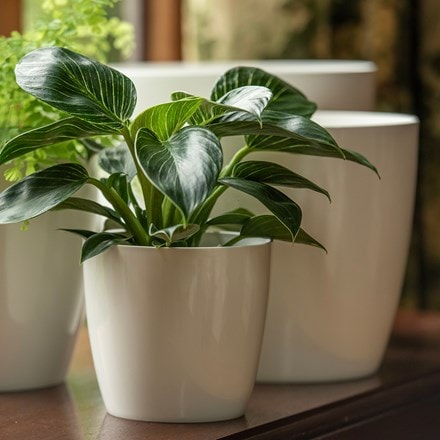 Price

£4.99

Qty

1
in stock

Total

£4.99