Paphiopedilum 'Florida' - venus slipper orchid & pot cover combination
Buy all 1 items for the combination
Sub Total: £8.99
Promotions: -£1.35
Position: bright but indirect light
Soil: these plants do not need to grow in compost, but if potting up, use a specialist orchid compost
Rate of growth: average
Hardiness: tender (indoors only)
Current height: plant approximately 40cm
Number of stems: 2 flower stems
Pot cover: includes a 13cm Vasto ivory planter

These orchids are relatively easy to grow, and the big, showy blooms, which top slender stems above strap-shaped foliage, look amazing! Originating from the Far East where they can be found growing on forest floors, they make exotic additions to the home or office, and if placed in the right spot, they could go on to flower again and again in subsequent years.

The orchid is supplied in a 12cm plastic pot, and it comes with our 13cm Vasto planter.


Home care: Place this orchid in a bright spot that's out of direct sunlight and maintain temperatures between 15 - 27C. Water when the potting media feels quite dry to the touch, and make sure all the excess water can drain away freely afterwards. Mist the leaves regularly with water - particularly in winter if they are kept in a centrally heated room. When the flowers have faded (usually after a month or two) cut the flower stem back to its base.
items included (click on thumbnail for more info)
Plant
Price
Qty.
Availability
Total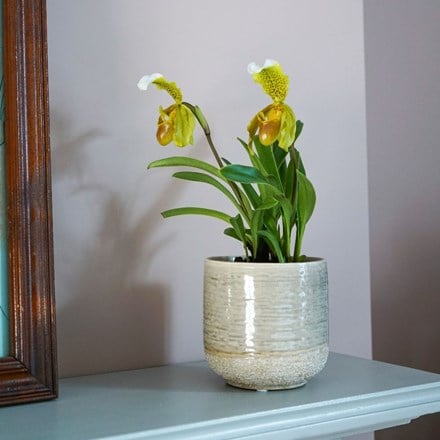 Price

£0.00

Qty

0 (unavailable)
available to order from spring

Total

£0.00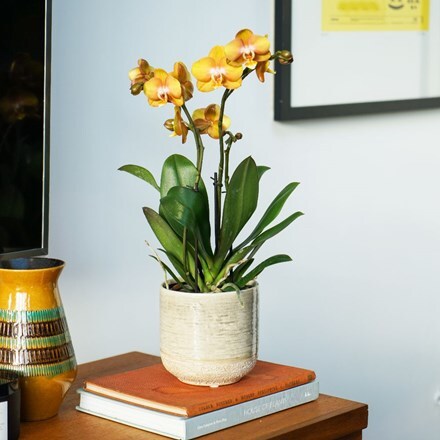 Price

Qty

1
in stock (shipped in 2-3 working days)

Total