Woodsmoke plant combination
Buy all 14 items for the combination

Unavailable

Total: £103.86
The sword shaped, deep copper-black leaves of the New Zealand flax act as the perfect foil for the shimmering leaves of the fountain grass, which when in flower in summer look like a cloud. The Chocolate Cosmos with its dark, reddish-purple, chocolate scented flowers provide contrast from mid summer until the autumn.

Planting tips: Cut down the Cosmos down to within 5cm of the soil after the plant has died down in autumn, and gently lift and store in a frost-free spot until early spring. In the spring you should also keep a look out for and remove any unwanted self-sown seedlings from the Pennisetum.

You will need a sunny border measuring 3m x 2m.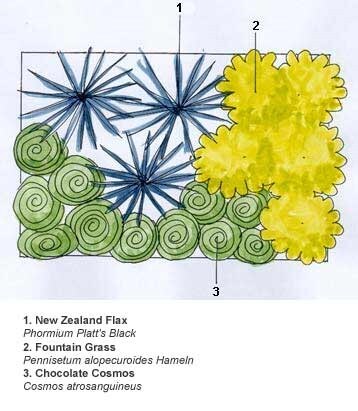 items included (click on thumbnail for more info)