Brilliant orange
Buy all 19 items for the border

within 2 weeks
Total: £110.81
This border will add colour to the garden for several months from midsummer - often blooming well into autumn. Richly coloured perennials like the ones used here, blendeffortlessly with the biscuit tones of the floaty grasses, which in turn will give this planting scheme a light airy feel that will have lots of movement.

Planting tips:Choose a sunny spot with well drained soil. Dead-head the flowers after they have faded to prolong the flowering period. The grasses can be left uncut so you can enjoy their silhouettes throughout the winter.

You will need a sunny border measuring 2m x 2m.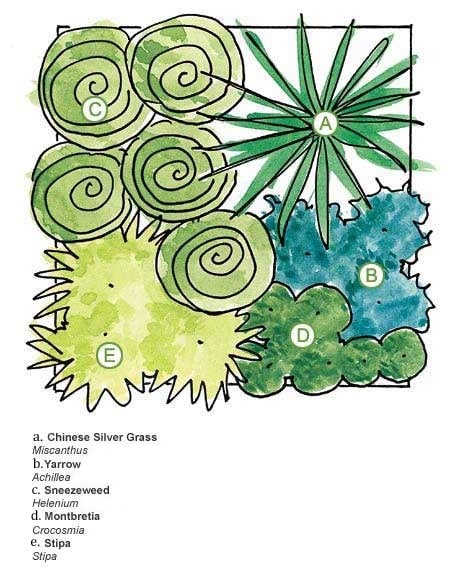 items included (click on thumbnail for more info)