Dry Mediterranean
Buy all 39 items for the border

within 3 weeks
Total: £303.61
Shimmering evergreen grasses and grey, architectural plants contrast brilliantly with flowers of yellow, blue and purple. The Mexican Fleabane (Erigeron) exhibits daisy flowers virtually all summer.

Planting tips: Don't worry, you don't have to cover your border with gravel. All this bed requires is a sunny, sheltered spot and an open, free-draining soil. The Mexican Daisy (Erigeron), the grasses and the spurge (Euphorbia) is likely to self-seed in a gravel path or between paving slabs.This creates a very attractive, natural effect but if you don't like it: spot spray with weedkiller.

This design will fit into a border 3.5m long by 1.75m wide.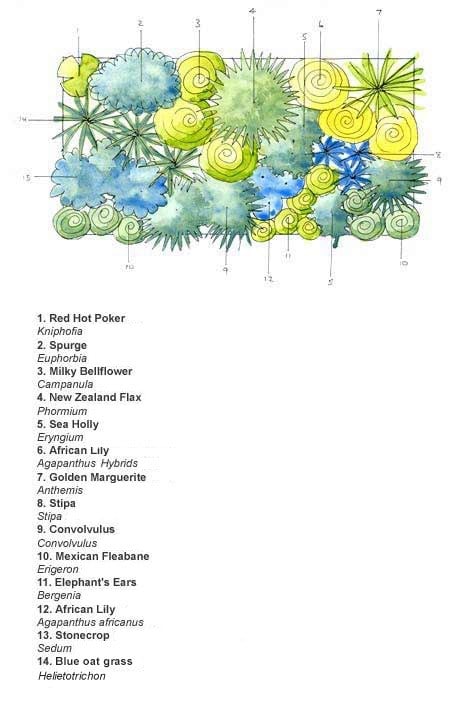 items included (click on thumbnail for more info)