Cool grasses & hot exotics
Buy all 34 items for the border
Sub Total: £207.66
Promotions: -£1.20
within 4 weeks

Total: £206.46
This border incorporates lots of strong foliage shapes, which contrast perfectly with the spiky vertical grasses. There is the odd splash of bold colour subtly picked up in the paler tones of the grasses.

Planting tips:Dig in plenty of well-rotted organic matter before planting, and keep them well watered, especially during warm weather until they get established.

This is sumptuous border for a sunny spot measuring 3 by 6m.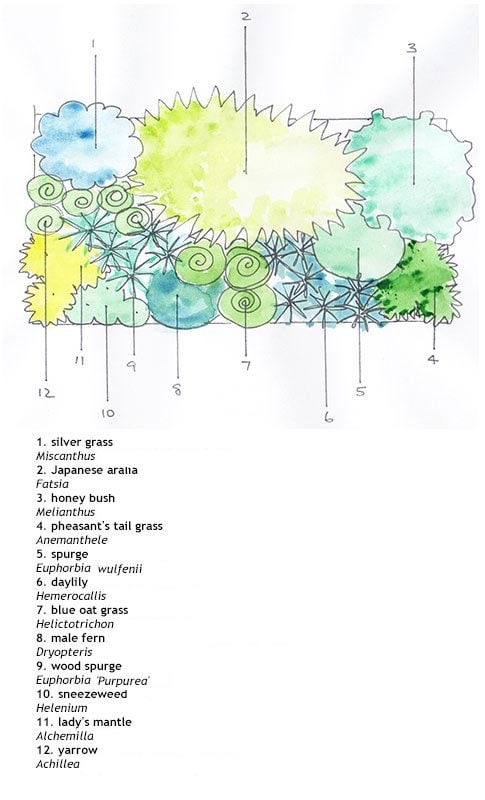 items included (click on thumbnail for more info)