Sandy soil
Sandy soils are incredibly easy to work with, however they are usually very hungry and need copious amounts of water as the open texture means that all the water and nutrients easily drain away. The plants in this border will thrive in these conditions, but it is important to make sure they are kept well watered until they have had a chance to become established.

Planting tips:Apply a mulch of composted organic matter at least once a year twice would be even better!) to help improve the soils fertility and water holding capacity.

To create this border you will need a bed 3.5 x 1.75m in a sunny spot.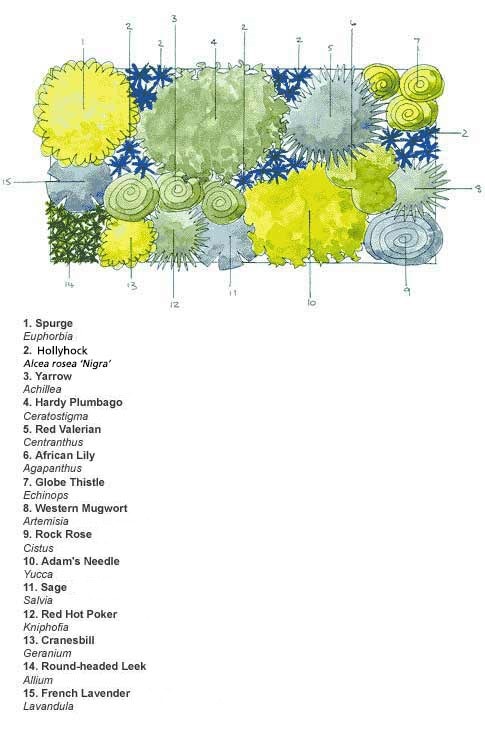 items included (click on thumbnail for more info)
Plant
Price
Qty.
Availability
Total