How to plant a fruit garden
One of the main reasons I fell in love with gardening was that it offered the opportunity to grow my own fruit. Nothing can beat picking garden-fresh strawberries or that first ripe apple of the season.
These days, it is perfectly possible to grow one or two of your favourite fruits, whatever size plot you have. But if you have the room for a dedicated productive area where you can grow a range of trees, bushes, canes and soft fruit, here's how to make the most of it.
These days, it is perfectly possible to grow one or two of your favourite fruits, whatever size plot you have.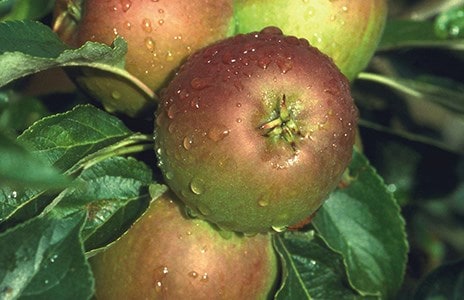 How to create a successful fruit garden
- Select a sheltered, sunny site
- Avoid frost pockets
- Choose the varieties you like to eat
- Grow the types of fruit that suite the soil and position
- Plan your layout carefully
- Choose good varieties
- Choose dwarf rootstocks where space is limited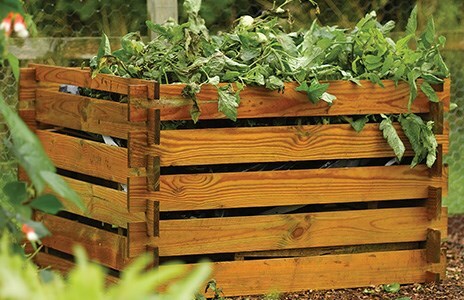 Planning your plot
Different types of fruit can cope with different conditions. It makes sense, then, to make the most of these variations when planning your plot.
On the shady side of the plot, for example, you can grow blackberries, cherries, gooseberries and rhubarb, leaving the favorable sunny side for other tree fruits, raspberries and blueberries. If there is a frost pocket lurking in one corner, use this for the robust blackberries and currants that are able to cope.
On heavy soil, all but raspberries and blueberries are worth giving a try, while on shallow chalky soil it would be wise to avoid tree fruits such as apples and pears. Make the most of space in a dedicated fruit garden by growing a range of tree forms.
Free-standing trees make an excellent orchard or planted as single specimens, but there are wonderful trained forms that can be planted next to boundaries or used to make fruiting fences and even step-over garden dividers.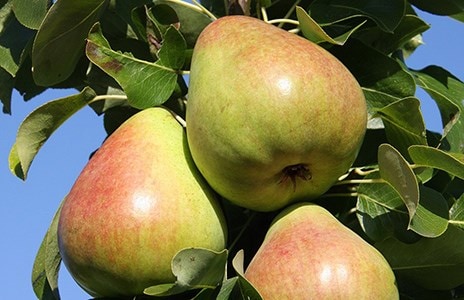 Apples and pears
Both these delicious fruits are worth growing, whatever sized garden you have. Bear in mind the pollination requirements when combining varieties of both apples and pears to ensure reliable yields. Each variety belongs to a pollination group and so you need to match these to be sure of a bumper harvest. The appropriate planting distances will depend on the vigour of the rootstock and how the tree has been trained, so check before you buy. Apples will grow in most soils, including heavy clay, but need a good root-run so don't do well in shallow soils.
If the ground is impoverished, make sure you improve it with lots of well-rotted organic matter before planting and apply more organic matter annually as a mulch. Choose dwarfing rootstocks, such as M27 or M9 for most situations, but for poorer soils it would be best to go for a more vigorous rootstock, like MM106. Make sure you ask for this information before you buy. Give them a sunny spot that doesn't suffer from late frosts. There is a wide range of good dessert and cooking varieties available, so choose one you like to eat. If you want to keep some of the crop for use during the winter months, choose a late-maturing variety that will store well. Apart from free-standing trees, apples are available in a range of trained forms that can be grown against walls and fences or planted as garden dividers.
Where space is limited, a 'family' tree that has several different varieties grafted onto one rootstock is worth considering. Pears are a tad fussier. They demand a warm, sunny, sheltered spot with a good soil. Being early flowering, they are also more susceptible to late frosts, so avoid frost pockets when choosing a site. In most gardens, a trained form, planted against a south-facing wall or fence, is the best option. Look for trees grafted on either a 'Quince A' or Quince B' rootstock. The variety 'Conference' is a reliable choice, but follow your taste buds and choose one that appeals most to you. Like apples, you can get 'family' trees with several varieties grafted onto one rootstock.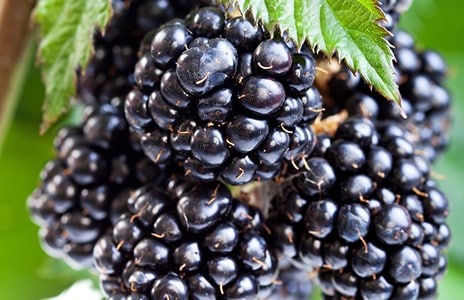 Blackberries and hybrids
Blackberries are very easy to grow, they will thrive in all soils, in sun or shade and since they flower late, aren't caught out by late frosts. Space plants 2.5m apart against a sturdy support or against a wall or fence with horizontal support wires attached at 45cm intervals.
Blackberries are vigorous and need training, pruning and tying into their support. After harvesting, fruited canes should be cut back to near ground level and replaced with new canes that will have sprouted from the base. For a long season of fruit, combine an early cropper, such as the sweet-tasting and thornless 'Loch Tay' that bears fruit from late July, followed by the reliable 'Oregon Thornless' that fruits from August into September.
If space is limited, hybrid berries, such as the thornless tayberry 'Buckingham', maybe a better option. They are less vigorous but just as easy to grow - although they need reasonable drainage and full sun to thrive.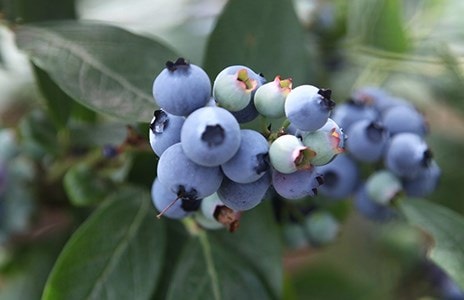 Blueberries
If you have rhododendrons or camellias in your garden, you might like to try growing blueberries. Perfect for acid soil in full sun that remains reliably moist in summer, this fruit loves a cool climate. If your garden soil doesn't meet its exacting standards, you can always try a few plants in pots filled with ericaceous compost.
There are a number of good varieties including the reliable 'Bluecrop' and 'Duke' or you could try the large-fruited 'Chandler' or the tasty 'Spartan'. Although blueberries are self-fertile, to get a reliable bumper harvest, try to include at least two varieties in your collection.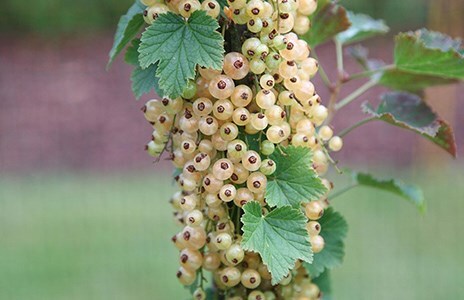 Currants
Red and white currants are the easiest to grow, but blackcurrants remain the most popular. To thrive, blackcurrants need a fertile, moisture-retentive soil in full sun, but will cope with lesser soils and dappled shade. On poor or light soils, give them heaps of well-rotted organic matter at planting time and annually as a mulch to compensate.
Red and white currants, on the other hand, will perform almost anywhere, with trained forms ideal for growning against walls and fences – even north-facing - or used as garden dividers. Plant bushes 1.5m apart. Good varieties to look out for include the versatile blackcurrant 'Ben Sarek', the tangy red currant 'Laxton's Number One' and the heavy cropping white currant 'Versailles Blanche'.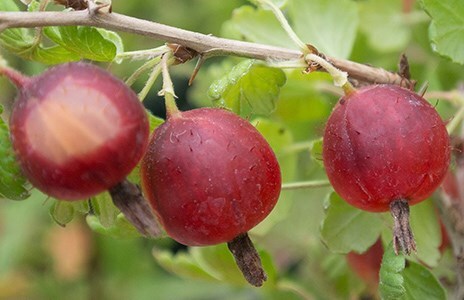 Gooseberries
Easy to grow and delicious to eat, gooseberries will thrive in a wide range of soils and can cope with some shade – although they do best in full sun. The trick with gooseberries is to give them a high-potash fertiliser early in the year. If you give them too much nitrogen, they will produce lots of leafy growth that is prone to disease.
Gooseberries flower early and can be caught by late frosts. So be prepared to protect them with garden fleece, if sub-zero temperatures are forecast, when they are flowering during April. Normally grown as bushes, you may also find gooseberries trained as cordons that are ideal for planting against a fence. Plant them 1.2-1.5m apart for bushes and 30cm for cordons.
The best dessert variety to grow is 'Invicta', which is resistant to mildew, but if you are looking for something a little different, the sweet, red and practically spineless 'Xenia' is worth a try.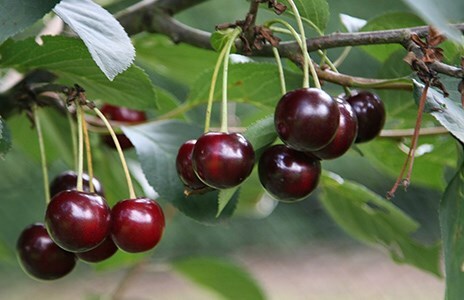 Plums and cherries
Both cherries and plums will grow well in a variety of soils, including heavy clay, and chalky soils provided they are not too shallow. Plums are pretty resilient, so despite being early flowering can cope with a touch of frost. Cherries like it warm, so are not a good choice for colder areas or exposed gardens.
Plums are available on two rootstocks: 'St Julien A' which makes a medium-sized tree; and the dwarfing 'Pixy', that's ideal for small gardens. With cherries, look for the dwarfing rootstock 'Colt', otherwise you'll end up with quite a large tree. When choosing varieties of plums, you won't go far wrong with the tried and tested 'Czar' and 'Marjorie's Seedling' or the ever-popular 'Victoria'.
The best cherries are probably the bright-red 'Stella' and the darker 'Sunburst'.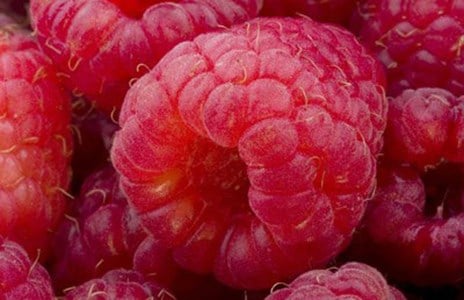 Raspberries
Good drainage and lots of soil moisture when the fruits are swelling is the challenge when growing raspberries. They also like the sun, as long as it stays cool…oh, and shelter too. So a protected sunny spot in a northern garden is ideal! Lashings of well-rotted organic matter at planting time and annually as a mulch will get you the best results.
Raspberries are easiest to grow in rows, trained over wires. Space the plants 45cm apart and allow 60cm between rows. Two horizontal supporting wires should be fixed to stout posts at a height of 90cm and 150cm above the ground. Raspberry canes are then spaced 10cm apart and tied into the supporting wires.
After harvesting, fruited canes should be cut back to near ground level and replaced with new canes that will have sprouted from the base. Different varieties of raspberry crop at different times, so if you want to have a continuity of supply, plant more than one. Among the best are the high-yielding 'Glen Ample', the large and tasty 'Tulameen' and the reliable 'Autumn Bliss' that will extend the harvest period. (Autumn-fruiting raspberries are pruned in February, cutting all the canes back to ground level).
In a small garden, you could opt for a primocane variety, such as 'Erika', that fruits on both new and old canes - so giving two harvest periods during late spring and late summer.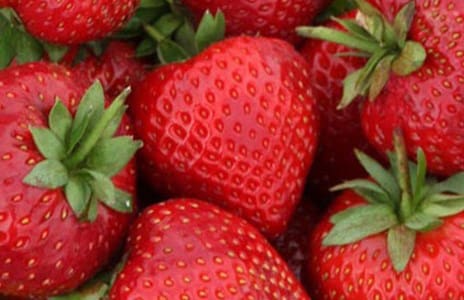 Strawberries
Very easy to grow, strawberries can cope with a wide range of soils and most conditions – even dappled shade. In cold gardens, which get late frosts, cover them with cloches or garden fleece if a late cold-snap is forecast – especially when the plants are in flower.
On really shallow soils you can grow them on soil ridges or in raised beds, so there really is no excuse for leaving them out. Like other fruit, you can extend the harvest period by growing a range of varieties with a perpetual-fruiting variety like 'Buddy' thrown in too.
For example, you could combine the early fruiting 'Honeoye', with the reliable 'Cambridge Favourite' and the late-cropping 'Albion'. But grow a row of each, so that you get a good picking. If space is short, grow them in special planters, tubs on the patio or even hanging baskets.
Tools for the job
Inspiration & advice