Aglaonema 'Tigress'
Chinese evergreen
available to order from summer

17cm pot | 50cm tall

£34.99
Position: bright, indirect light
Soil: good potting compost
Rate of growth: slow
Hardiness: tender (indoors only)
Current height: approximately 50cm (+ or - 10% including the pot)
Pot cover: choose a 18cm pot cover to give a good fit over the pot

Long and slender olive green leaves, which are heavily patterned with irregular, deeper green stripes, forms an attractive, splaying rosette, which offers year-round interest. Ideal for the novice, 'Tigress' is really easy to grow, and will flourish with the minimum amout of fuss.

Please note: The pot in the photograph is not supplied with the plant (which is sent out in a nursery pot). They do however make excellent potted plants, and if you wish to pot yours up, we do have a wide range of pots on our website to choose from.


Home care: Keep away from draughts and water sparingly in winter. Maintain temperatures above 16°C and mist the leaves regularly to increase humidity. Repot (preferably into a shallow pot) every 3 years or so in spring.
Humans/Pets: Harmful if eaten; skin/eye irritant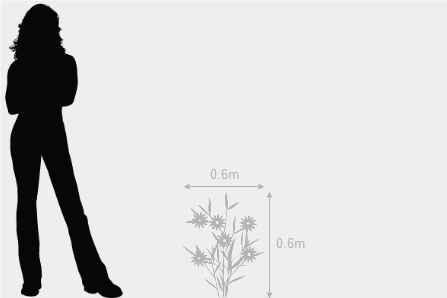 Goes well with
Ø14 × H13cm
£6.49
In stock (shipped within 1-2 working days)