Eventual height & spread
Lagerstroemia indica With Love Babe ('Milaperl') (PBR) (With Love Series)
crepe myrtle
in stock


(shipped in 3-5 working days)

2 litre pot

£24.99
Delivery options
Standard
Next / named day
This shrub is deciduous so it will lose all its leaves in autumn, then fresh new foliage appears again each spring.
Position: full sun
Soil: fertile, well-drained soil
Rate of growth: average
Flowering period: July to September
Hardiness: frost hardy (may need protection in winter)

This compact new form is said to withstand short periods as low as -18C in freely draning soil, which makes it ideal for the British climate. It produces its small crepe paper-like blooms in great abundance over several months, so really puts on a good show, and it does really well in pots.


Garden care: Plant it in a sunny, sheltered spot (ideally with the protection of a south-facing wall) and if necessary prune in spring. Apply a generous 5-7cm mulch of well-rotted garden compost or manure around the base of the plant in autumn. In colder regions, keep it in a pot and move it to a sheltered spot when the temperatures start to dip.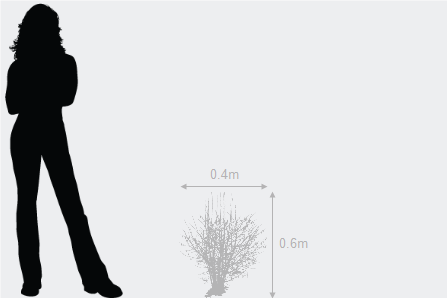 Goes well with
3 × 9cm pots
£14.4
in stock
(shipped in 3-5 working days)