Eventual height & spread
Lagerstroemia indica With Love Kiss ('Milarosso') (PBR) (With Love Series)
crepe myrtle
in stock


(shipped in 3-5 working days)

2 litre pot

£24.99
Delivery options
Standard
Next / named day
This shrub is deciduous so it will lose all its leaves in autumn, then fresh new foliage appears again each spring.
Position: full sun
Soil: fertile, well-drained soil
Rate of growth: average
Flowering period: July to September
Hardiness: frost hardy (may need protection in winter)

The upright, branching stems of this new, hardier form are smothered in big trusses of rich pink flowers, which open over several months from midsummer. With an eventual height of just over a couple of feet, it's ideal for pots, or for filling gaps at the front of a sunny, sheltered border.


Garden care: Plant it in a sunny, sheltered spot (ideally with the protection of a south-facing wall) and if necessary prune in spring. Apply a generous 5-7cm mulch of well-rotted garden compost or manure around the base of the plant in autumn. In colder regions, keep it in a pot and move it to a sheltered spot when the temperatures start to dip.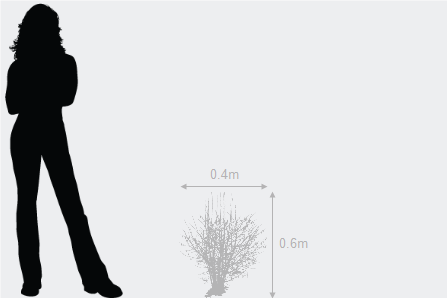 Goes well with
3 × 9cm pots
£18.0
in stock
(shipped in 3-5 working days)