Hydrangea & tulip pot combination
Buy all 2 items for the combination

in stock (shipped in 3-5 working days)
Total: £99.98
Note this combination is one hydrangea and one pot.


Position: full sun or partial shade
Soil: moist, well-drained, moderately fertile, humus-rich soil
Rate of growth: fast-growing
Flowering period: July to October
Hardiness: fully hardy

A recently introduced cultivar of Hydrangea paniculata, which is currently making a big splash 'on the scene'. It is unique because it has a compact habit, and almost rounded flowerheads, which appear prolifically for a long period from mid summer. It also tends to form a more branching shrub, than many of the other varieties currently available. A wonderful new plant, its creamy-white flowers often emerge with a pale pink eye, and this becomes more pronounced as the flowers mature during the summer.


Garden care:To enhance flowering prune hard in early spring, cutting back the previous season's shoots to within a few buds of the permanent, woody framework of the plant.


The Hydrangea Bombshell is supplied in a hand thrown terracotta pot.
Dimensions:
Height: 50cm
Bulge width: 37cm
Rim width: 30cm
Please note that due to these pots being hand made, all measurements are approximate and can vary slightly.
Each pot is fired to 1080 degrees C to make them as frost resistant as possible. However we would always suggest that, just to be extra safe, in the very cold months that you move empty or full pots into a sheltered spot.
Our pots are all hand thrown so each pot is slightly different in thickness and shape which gives them their unique character.

This pot has an extra large drainage hole the base.
items included (click on thumbnail for more info)
Plant
Price
Qty.
Availability
Total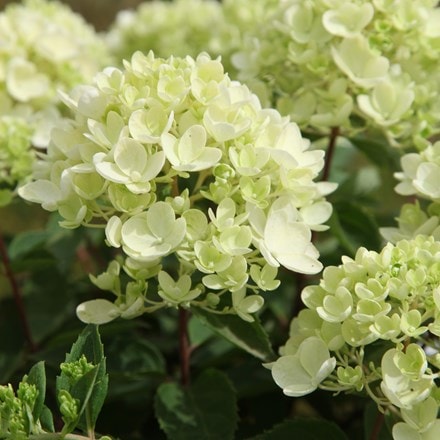 Price

£24.99

Qty

1
in stock (shipped in 3-5 working days)

Total

£24.99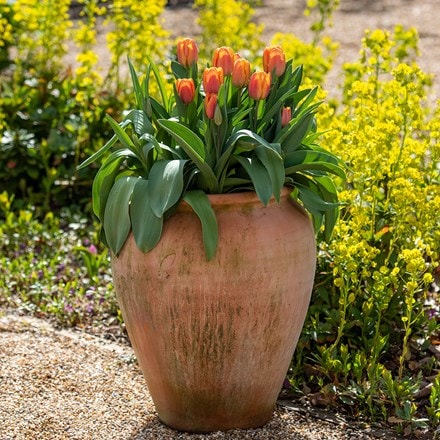 Price

£74.99

Qty

1
in stock (shipped within 3-5 working days)

Total

£74.99