Bulbs
Always a welcome sight in the late winter or early spring garden, bulbs will always get the growing season off to a colourful start. Many of them are ideal for border displays, where they'll provide lashings of colour long before the summer perennials have had a chance to fill out, while others are better suited to more naturalised planting schemes, scattered through the lawn, meadow or woodland and allowed to form generous swathes. Even in the smallest garden however, a pot filled with a 'bulb lasagne' can brighten up the patio or balcony for months on end.
Shop by type
Inspiration
Bulbs for naturalising
Ideal for meadows, borders or grassy slopes, once planted, these bulbs can be left in the ground where they will gradually spread to form naturalised drifts.
Shop now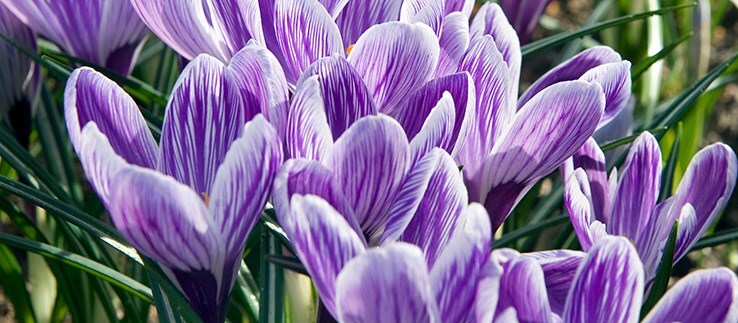 Organic bulbs
Grown without pesticides or fungicides, these bulbs will fill your garden with spring colour, while helping to support bees and other beneficial insects.
Shop now