Chalky soil
Buy all 36 items for the border
Sub Total: £307.64
Promotions: -£2.55
shipped within 2 weeks

Total: £305.09
Soils found over chalk are invariable alkaline, and if the soil is quite shallow, then the chief problem for the lime-tolerant plants will be rapid drainage. This border has been designed using plants which can cope with these difficult conditions and will give you a long period of interest throughout the year.

Planting tips: Dig in loads of composted farmyard manure or garden compost before you plant to help enrich the soil and improve its water holding capacity. Subsequently you should add a generous layer of the compost as a mulch each autumn and then leave it for the worms to work into the soil over the winter.

You will need a border measuring 4 x 2m in a sunny spot.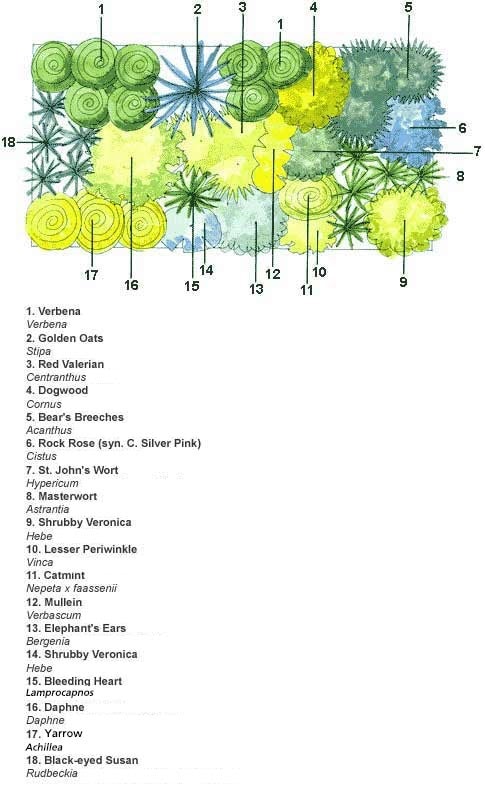 items included (click on thumbnail for more info)