Divine summer
Buy all 5 items for the border
Sub Total: £29.95
Promotions: -£6.00
Chelsea Summer Border
Ulf Nordfjell used a number of plants in his gold medal garden that reminded him of an English summer.
Rosa mutabilis is one of the classiest roses for a modern border, flowering almost continually from May until the first frosts. Here we combine it with other star performers from the Cottage garden tradition to give you a summer of soft, billowing colour.
You will need a 3m x 1.5m bed in full sun.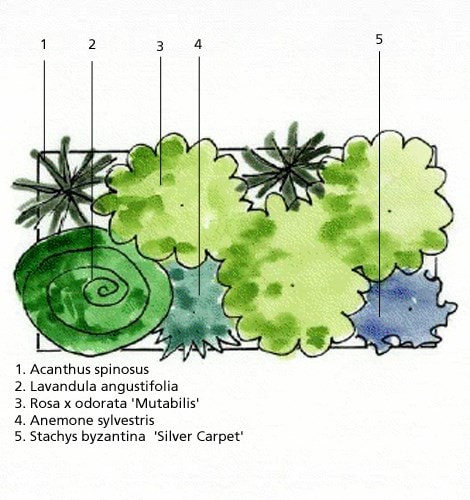 items included (click on thumbnail for more info)