Fiery summer
Buy all 33 items for the border

The flower show begins in early summer with the purple sage (Salvia), spurge (Euphorbia) and day lilies (Hemerocallis), however the real fireworks kick off when the montbretia (Crocosmia), yarrow (Achillea) and orange sneezeweed (Helenium) are in full bloom. The tall, grey-blue foliage of the plume poppy (Macleaya) and the sword shape leaves of the montbretia (Crocosmia) produce wonderful architectural shapes.

Planting tips: The plume poppy (Macleaya) will grow and spread vigorously. In the spring, pull out any bits that you don't want otherwise they will take over. Common sage grows so fast that it tends to get a bit leggy, and its hard to prune as it doesn't grow new shoots from old wood. So, make sure you pinch the tip off each branch regularly in the spring.

This border will fit into a bed 3.5m long by 1.75m wide.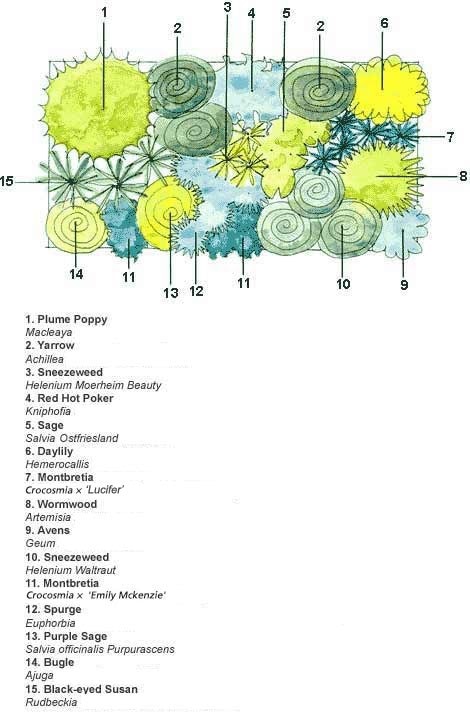 items included (click on thumbnail for more info)