Sesleria & empoli pot combination
Buy all 2 items for the combination

in stock (shipped in 3-5 working days)
Total: £76.98
Position: grows in both full sun/light shade
Soil: tolerant of most, but prefers alkaline soils
Rate of growth: average
Flowering period: June to October
Hardiness: fully hardy

Both easy to grow, and tolerant of a wide range of soil types and aspects, this evergreen grass is a valuable foil for large and small gardens alike. Unlike many other ornamental grasses, it is a cool-season grass that tends to put on new growth in autumn and spring, and dies back a little in the summer. It is during the summer period that the plant also sends up wiry, upright stems, from amongst the hummocks of grey-green foliage, which support the elongated flower spikes. The flowers, which are silvery-grey at first, gradually open to reveal a sleeve of silky white stamens which shimmer lightly in any passing breeze. In the autumn the foliage takes on a lime green hue, which will often continue throughout the colder weather. This is a fine subject for defining the edge of woodland paths or shaded courtyard border and looks wonderful planted in big blocks.


Garden care: cut back old foliage in the spring to encourage fresh new grow growth and to maintain good form and habit of plants. Avoid waterlogged conditions in winter.
The Sesleria is supplied in a hand thrown terracotta pot.
Measurements:
Large 53cm high x 42cm diameter

Each pot is fired to 1080 degrees C to make them as frost resistant as possible. However we would always suggest that, just to be extra safe, in the very cold months that you move empty or full pots into a sheltered spot.
Our pots are all hand thrown so each pot is slightly different in thickness and shape which gives them their unique character.

This pot has an extra large drainage hole the base.
items included (click on thumbnail for more info)
Plant
Price
Qty.
Availability
Total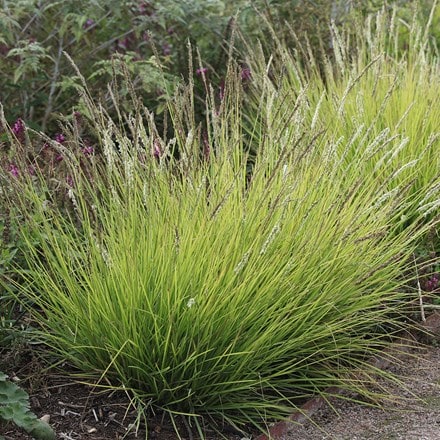 Price

£18.99

Qty

1
in stock (shipped in 3-5 working days)

Total

£18.99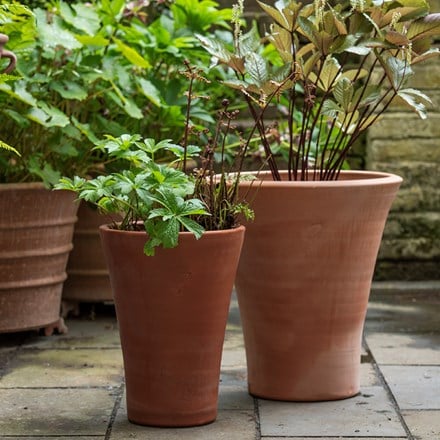 Price

£57.99

Qty

1
in stock (shipped in 3-5 working days)

Total

£57.99