Tip of the month: July
Relaxation techniques
Don't just make hay when the sun shines, implores Alan Titchmarsh, as he points out the importance of relaxing and enjoying your garden
Tools for the job
After the spring rush, it is time to take stock and enjoy the fruits (veg…and flowers) of your labours. If the gardening Gods are kind, the weather will pick up and there will be lots of lazy, hazy days to embrace. If you are a gardening addict, like me, there's a danger of missing out on one of the most important aspects of gardening – the finale. It's all too easy to get completely absorbed in the ambitious plans and day-to-day activities, with never enough time to enjoy the moment. This year, I've resolved to make the most of my gardener's summer holiday - finding time to relax in my own backyard and getting out and about visiting horticultural events and admiring the splendor of other people's gardens.
Essential kit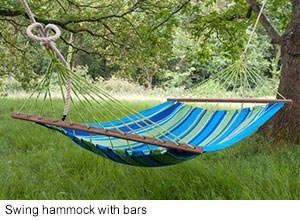 Having somewhere comfortable and quiet to sit is essential for serious relaxation and contemplation. I have a cushioned reading chair with wide, flat arms - broad enough to accommodate a good book and a steaming mug of tea. It's nestled in a quiet corner, well away from the house and potting shed, so that I don't get disturbed and I'm not tempted to get up and potter about. There, I can enjoy the hum of the bees, the chatter of birds and the whisper of the bamboo which gets me in the relaxation mood. It's in a sunny spot and I've planted subtly fragrant plants nearby to soothe rather than stimulate the senses.


If the weather gets hot it's a delight to retreat to a hammock slung between two trees or pergola posts with a triangular shade sail to keep off the midday sun. It's the best place in the garden for total relaxation. If there is a slight breeze it's heaven, because the swaying boughs are in league with the birds and the bees and the rustling leaves will lull you into a gardener's slumber.


Then there's my Lutyens bench, perched at the top of the slope to give the best possible vantage point to appreciate the garden. Facing down the longest vista - across lawns and flower borders - I can take in almost every plant in the garden and much more besides. It's a great place to doodle notes and ideas, ponder on what's worked and what hasn't. Regular visits, give me a full appreciation of how plant combinations develop and mature through the seasons, as well as how the garden, as a whole, evolves over time. I get some of my best gardening inspirations just sitting on my Lutyens bench.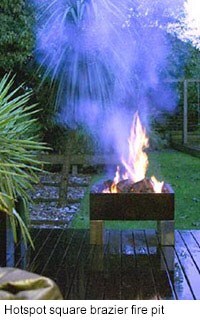 As the evening draws in, I often retreat to the patio next to the house. There's a set of well-used hardwood furniture huddled around a matching dining table (if you buy quality and look after it, it really does last!), with a complementary parasol overhead to add privacy and help create an appealing, intimate atmosphere. During the day, additional shade can be conjured up by unfurling a pull-out awning over your patio doors. As light fades, out can come the hurricane lamps and a real-fire brazier, that combine to provide an iridescent glow on warm, summer evenings. It's a great place to spend with family, friends and neighbours alike, for alfresco meals or just a drink and a chat. Now, that's what I call gardening!


Make time for a garden visit The philanthropic gardeners who open their garden gates for a day or two to raise money for charity are rightly lauded…and I'm more than happy to support them. You see, they are generous to a fault - tolerating hoards of strangers tramping around their prized plot all day for the price of a cup of tea is one thing, but they are also giving away a gardening lifetime of knowledge, tried-and-tested design ideas and cherished plant combinations for free. So, if you get the chance, enjoy a day out supporting a local garden in the National Garden Scheme – check out the invaluable Yellow Book for details (www.ngs.org.uk).


Happy gardening!