Gardenia jasminoides - gardenia & pot cover
Buy all 2 items for the combination
Sub Total: £23.98
Promotions: -£4.00
in stock (shipped within 1-2 working days)
Total: £19.98
Position: bright filtered or direct sunlight
Soil: good potting compost
Rate of growth: average
Hardiness: tender (indoors only)
Current size: approximately 25cm diameter
Pot cover: includes a 14cm pot cover

This is a gorgeous plant, which although it can be quite challenging will reward you with the most highly scented, exquisite flowers. The perfume from these plants is intoxicating, filling the surrounding area with fragrance. The perfectly formed rose-like 'waxy' white flowers, which are often used in bridal bouquets, are supported by rich green glossy leaves to form a beautifully rounded plant. Delivered in bud and flower, it is a delightful houseplant.


Home care: Gardenias prefer an even temperature, good light and careful watering. Keep the compost moist but not saturated using soft water or or room temperature rainwater. Because they like humidity, site on a tray of damp pebbles and mist the leaves except when in flower to extend the blooms. Feed with a balanced ericaceous liquid feed fortnightly in spring and summer, then in the winter reduce to a monthly feed to maintain colour. Pot up using ericaceous compost to meet the acid (pH) requirements of the plant.
items included (click on thumbnail for more info)
Plant
Price
Qty.
Availability
Total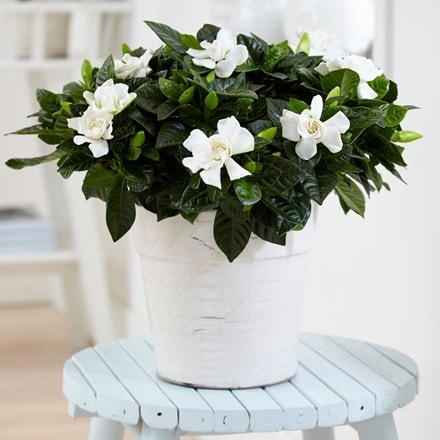 Price

Qty

1
in stock (shipped within 1-2 working days)

Total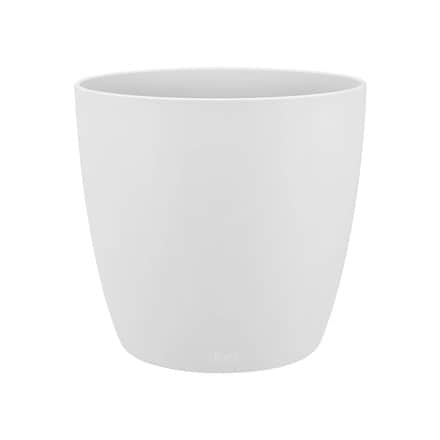 Price

£3.99

Qty

1
in stock (shipped within 1-2 working days)

Total

£3.99