Stephanotis floribunda - bridal wreath & pot cover
Buy all 2 items for the combination
Sub Total: £22.58
Promotions: -£3.60
in stock (shipped within 2-3 working days)
Total: £18.98


Position: bright but indirect light
Soil: good potting compost
Rate of growth: average to fast
Hardiness: tender (indoors only)
Current height: approximately 20cm (including pot)
Pot cover: includes a 14cm pot cover

This beautiful twining climber has deliciously scented flowers and therefore is often used in bridal bouquets. In the home, it can be trained onto a support and the jasmine-like perfume of the summer flowers will fill the room. As it matures it develops vigorous climbing stems, that are clothed with glossy evergreen leaves. Perhaps not ideal for the more novice gardener, it is however incredibly beautiful and rewarding, and can be moved outside during the warmer months of the year.


Home care: Throughout the summer you should always keep the soil moist but not waterlogged. In the colder months water less often, just giving it a good drink when the soil gets reasonably dry. Mist the leaves with water freely, especially if they are growing near central heating. Avoid sudden changes in temperature, which should be maintained above 15°C.
items included (click on thumbnail for more info)
Plant
Price
Qty.
Availability
Total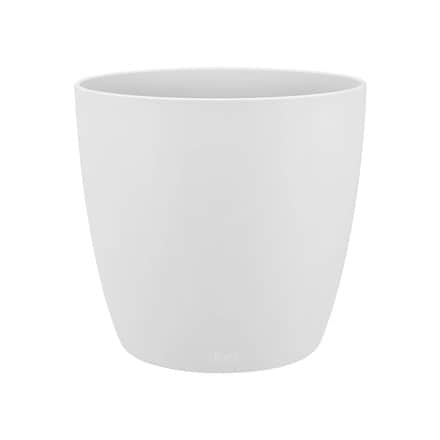 Price

£4.59

Qty

1
in stock (shipped within 2-3 working days)

Total

£4.59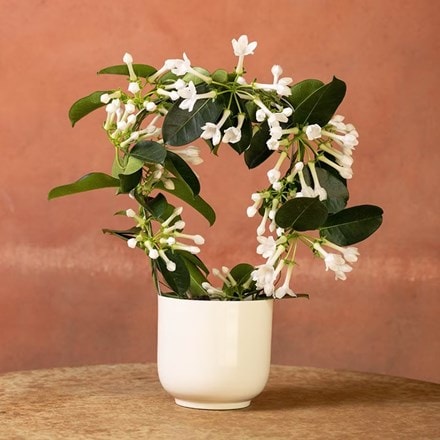 Price

Qty

1
in stock (shipped within 2-3 working days)

Total