Hypericum × inodorum Magical Universe ('Kolmuni') (PBR)
St. John's wort
available to order from late spring

2 litre pot

£17.99
Delivery options
Standard £5.95
Named Day £10.95
Position: full sun or partial shade
Soil: moderately-fertile, moist but well-drained soil
Rate of growth: average
Flowering period: July to October
Hardiness: fully hardy

Masses of small, bright yellow flowers appear from July to October, and are followed by red berries that ripen to near-black. These are excellent for cutting and adding to flower arrangements. An upright deciduous or semi-evergreen shrub, the normally dark green leaves emerge each spring flushed with red. An attractive small shrub that is perfect for a sunny or partially shady spot out of cold, drying winds.


Garden care: After flowering lightly trim back shoots that spoil the symmetry of the plant. After pruning apply a generous 5-7cm mulch of well-rotted garden compost or manure around the base of the plant.
Humans/Pets: Fruit are ornamental - not to be eaten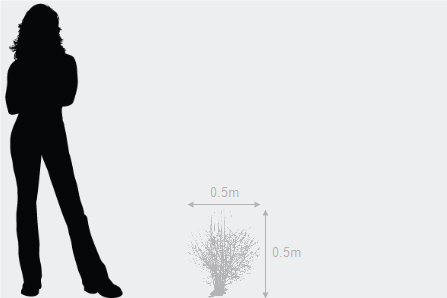 Goes well with
2 litre pot
£20.79
in stock
(shipped in 3-5 working days)