Eventual height & spread
thyme - lemon variegated
lemon variegated thyme or Thymus 'Lemon Variegated'
in stock


(shipped in 3-5 working days)

2 + 1 FREE 9cm pots

£17.97

£11.98
in stock


(shipped in 3-5 working days)

9cm pot

£5.99
Position: full sun
Soil: well-drained neutral to alkaline soil
Rate of growth: average to fast
Flowering period: June and July
Hardiness: fully hardy

The small cream-edged green leaves of this lovely thyme will release a burst of citrus scent each time they are brushed against, while the clusters of pink flowers will add even more colour in summer. It's easy to grow (provided it gets lots of sun) and will become drought tolerant once established. Use it in a gravel garden or rockery, or pot it up for the patio.


Garden care: After flowering cut back hard using garden shears to retain a neat compact shape. Lift and divide large clumps in early spring.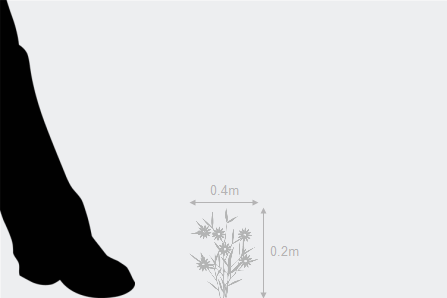 Goes well with
49 × 21 × 17.5cm
£37.99
in stock
(shipped in 3-5 working days)
49 × 21 × 17.5cm
£37.99
in stock
(shipped in 3-5 working days)