Our gift wrapping service is currently unavailable. We apologise for any inconvenience caused.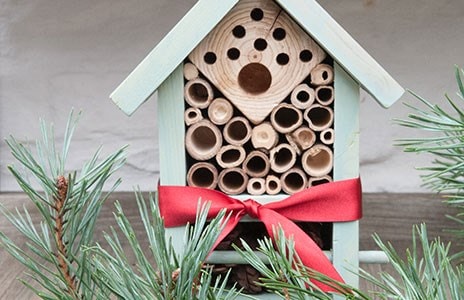 What's next?
Once you have picked your colour, our gift wrapping team will choose the most appropriate wrapping for your gift.
It is not possible to stipulate whether it will be wrapped in hessian or paper, but as a general rule, potted plants and bulkier items will be wrapped in hessian, while smaller gardening accessories and boxed items will be delivered in good quality craft paper.
Each gift will be decorated with a sumptuous wide satin ribbon.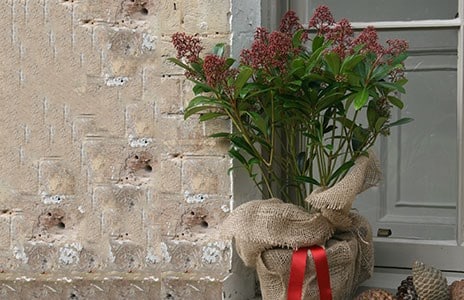 How do I gift wrap my order?
1. Simply look out for the gift icon in your wheelbarrow - this will indicate all the items that can be gift wrapped.
2. At the checkout, enter the recipient's address and tick the gift wrap/gift message option.
3. Choose the gift wrap colour and/or enter your personal message (up to 80 characters, including spaces). Your gift message will be printed and presented in one of our seasonal gift cards.
4. There are a few items such as machinery, large pieces of outdoor furniture or bulkier garden accessories that we may not be able to gift wrap, but you can still send them as a gift by adding a personal message to the recipient for free!
Great gift ideas